10 Common Myths About Using Movers (& the Truth)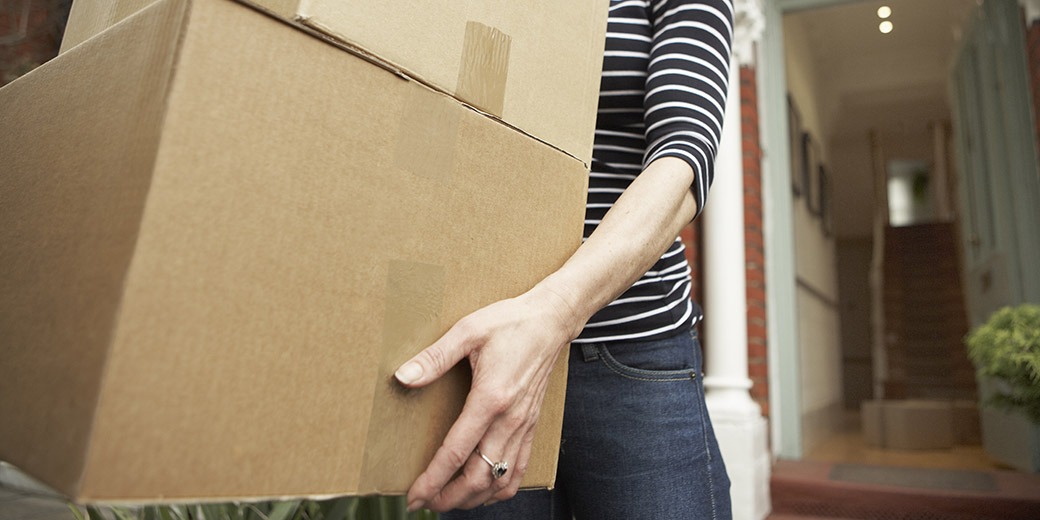 Our professional Minneapolis movers have done literally thousands of moves over the years, and in that time we've seen and heard a lot. And there are a few things we hear over and over — despite the fact that they're untrue.
We're here to debunk some of the most common myths and misconceptions people have about using movers. Here's a list of our top 10 (and the truth behind each of them).
Top 10 Myths About Using Movers
Myth #1: It's cheaper to move yourself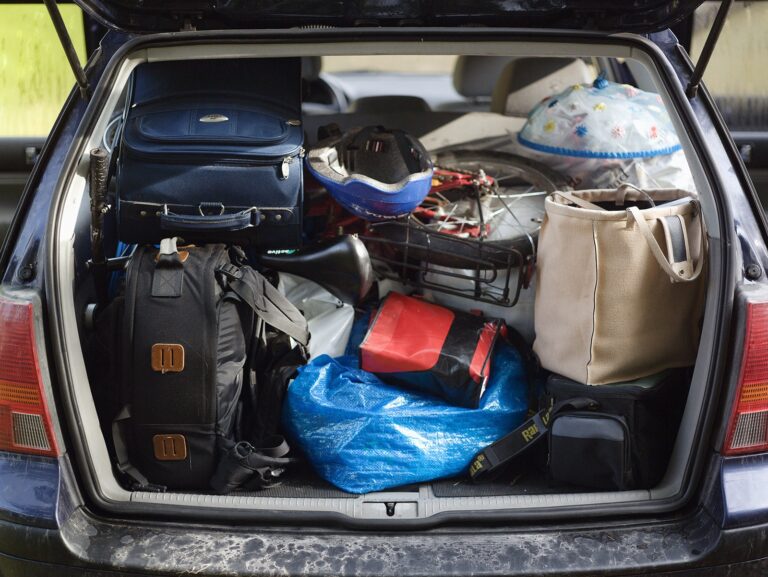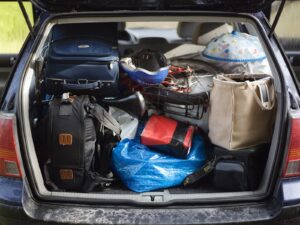 A lot of people think handling their move themselves is a great way to save some money. We get it. Moving expenses can add up, and it's tempting to cut some corners. But moving yourself still costs money — sometimes just as much as using professionals in the first place.
After the price of truck rental, gas, packing materials, and not to mention your time and physical energy, you may regret your decision.
You can read more about moving on your own versus using movers in our previous blog.
Myth #2: Moving companies are all the same
What you get for your money can vary widely from company to company. Experience level, services offered, reliability and reputation, and pricing are just a few ways moving companies can differ.
For example, you don't want to hire movers for a relocation across the country if they've only ever done local moves. Do your research.
If you need help with some questions to ask a moving company, check out our blog on the topic!
Myth #3: Movers are all scammers
You've probably heard horror stories about disreputable movers who do things like hike their price way up once they have everything loaded on the truck and then demand cash payment. Basically, they're holding your possessions for ransom.
Stories like this unfortunately do happen. But they are not the norm. Just like with any profession, there are some rotten apples out there that make us all look bad.
The best way to protect yourself from a situation like this is to know who you're hiring. Look them up with the Better Business Bureau and read reviews on Google, Yelp, and service directory sites like Angie's List.
Myth #4: Any box will work for packing
You need sturdy boxes for moving, so don't grab just anything. The last thing you (or we) want is for a box to get crushed on the moving truck because it can't bear weight or to break open while being carried.
Some moving companies, like AAA Movers, offer boxes and packing supplies for your move, but you can also find sturdy moving boxes in a variety of places.
Get some resourceful ideas about where to find free moving boxes around your neighborhood here!
Myth #5: Movers will move everything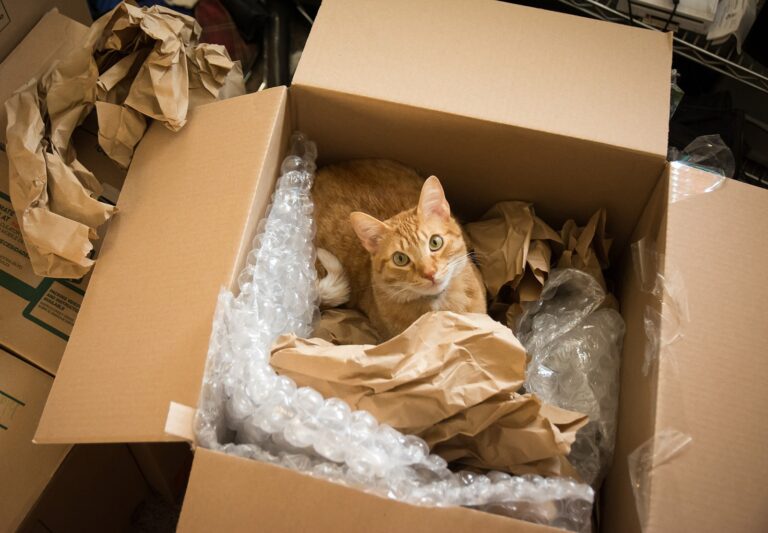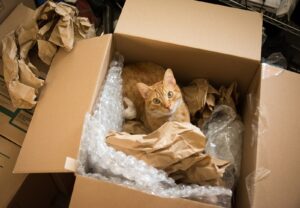 There are some things that professional movers can't or won't move for legal or safety reasons. Examples of things movers might not move are:
• perishable or frozen food items
• plants
• hazardous materials (such as paint)
• explosives or ammunition
• flammable items (such as lighter fluid)
• valuables (such as stock certificates or jewelry)
• pets
Ask your movers about any restrictions on what they can move so you aren't surprised.
Myth #6: Weekends are the best time to move
It may seem more convenient to move on a weekend (we're including Fridays here), but that's one of the busiest times to move. What that means for you:
• trouble finding movers who are available 
• compromising on what time slot you book
• paying higher rates due to higher demand
A weekend move is possible if you plan far enough in advance, but if you can swing a weekday move, it's worth it.
Curious about the best time of the week, month, or year to move? We cover it all for you in our blog: "When Is the Best Time to Move?"
Myth #7: Something always goes missing or gets damaged
It is not normal practice for experienced movers to damage or lose items during your move. Our Minneapolis moving teams use certified moving processes to ensure your items are handled with the greatest care and arrive in the same condition.
While it's rare, accidents do happen sometimes. Explore your coverage options with your movers as well as with your home insurance company to make sure you have adequate protection for peace of mind.
Myth #8: Your moving coverage plan protects everything
This goes hand in hand with the last myth. Movers are required to offer basic liability coverage — you get this automatically with your move. However, this only covers $0.60 per pound per item. For higher value items like TVs, expensive clothes, or jewelry this may not be enough.
Be sure to check your homeowner's insurance policy to see if it covers your move.
And always review your coverage options and understand them. Don't be afraid to ask questions.
Myth #9: You don't need to label boxes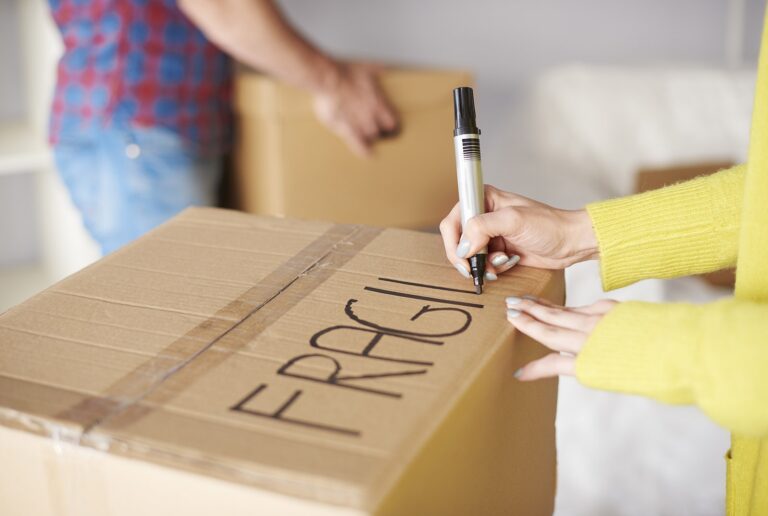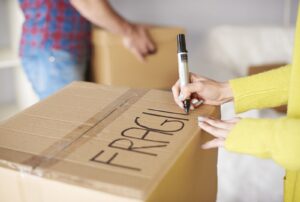 Labeling every box is a little more time-consuming and might seem unnecessary, but you will be so thankful you did. Simply writing what room each box is meant for (kitchen, main bedroom, office, etc.) is a great start.
You could also use a color coding system. For example, put a purple sticker on all the boxes for your kitchen and put a coordinating sticker in that room to guide the movers.
If you don't mind a little more organizational work, creating an inventory of what's in each box (at least important ones) is also incredibly helpful when you're unpacking.
Whatever you do, don't forget to mark your fragile boxes!
Myth #10: Moving is always stressful
This is possibly the biggest myth of them all. A well-planned move doesn't have to be a stressful experience. Take simple steps as you go so you aren't frantically trying to get it all done at the last second.
Hiring movers to help you with the process takes a ton of work and stress off your shoulders. Hauling boxes in and out of trucks and navigating furniture through doorways and around corners is best left to professionals.
Plan your stress-free move step by step with our handy moving checklist! Our comprehensive list takes you from six–eight weeks out down to your moving day.
Get moving!
AAA's certified movers in Minneapolis have done countless moves in the Twin Cities and beyond. If you have a relocation on the horizon, drop us a line and get a free quote!