Your Bathroom Packing Guide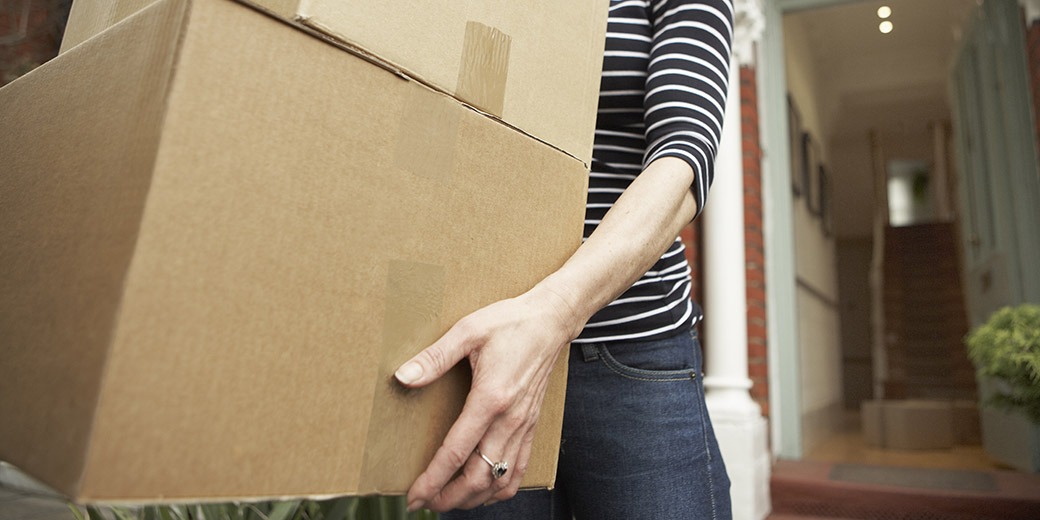 At AAA Movers, there's no size move we can't handle. From prompt moving quotes to extended weekend hours and decluttering services, we help families throughout the state of Minnesota streamline their next move with added convenience and what we like to call our AAA Advantage.  
Whether you've already reached out to our team to plan the logistics of your move, or you're looking to get a jump start on packing, our goal is to make the moving process simple and customized to your needs. To help you get started, we wanted to provide you with a few quick tips on tackling one of the hardest rooms to pack in a home, the bathroom.  
Why is this area of the home such a hassle to pack and prepare for a move? Like your kitchen, your bathroom is one of the most commonly used spaces of the home. Your daily routine often begins and ends with this key area, so without a plan in place, you risk disrupting your normal schedule, causing other members of the family to become frustrated, or leaving this room unpacked until the very last minute, causing unnecessary stress. 
How to Pack Your Bathroom for a Move
Step 1: Your first thing people often dispute over is what to pack first in your bathroom. Though you could start at a certain area of the bathroom (i.e. medicine cabinet) and work your way down, you might benefit from first categorizing the items you use on a daily basis and separating them from other items you deem "non-essential." 
Let's pretend you're staying at a friend's place for the next 2-3 days. What are the essential items you might store in a traveling case? Likely, you'll pack your dental tools (e.g. toothbrush, toothpaste, floss, mouthwash, etc.) followed by other personal hygiene gear (e.g. hairbrush, deodorant, bodywash, shampoo, etc.)  
Pro 
Bathroom Packing Tip
You might find it easier to visit your local grocery store's travel section to pick up these items in smaller, to-go sizes. This way you can pack up your regular hygiene items a few days early and use your travel gear until you arrive at your new home.   
Step 2: A popular question we get asked by homeowners and renters is how to pack cleaning supplies. This is an important part of your move, and there are several ways you can perform this step to avoid hazardous chemicals from leaking onto your belongings.  
Do an Inventory

: What type of cleaning chemicals do you have stored under the bathroom sink? Are any bottles empty, duplicates, or expired? Are bottles missing their safety caps or damaged in any way? You'll want to identify any areas of concern first so that you can handle them accordingly before packing them along with the rest of your belongings. 

 

Recycle Hazardous Wastes:

 If during your inventory, you discover any containers damaged or past their expiration dates, you'll want to safely and responsibly recycle these items according to 

Minnesota's guidelines

. 

 
Seal & Secure: 

Once you have performed a thorough check of your cleaning supplies, identified and recycled any damaged or expired bottles, be sure to check that all remaining cleaning supplies are safely sealed and secure for the move. Next, you'll want to wrap these cleaning products in either a Ziplock page for plastic wrap before putting them into a moving box.

 
Pro 
Bathroom Packing Tip
Remember to always keep all cleaning supplies boxed together. Don't mix and match bottles that contain bleach with items you use on your mouth, eyes, or skin. 
Step 3: Speaking of skin, another question we get asked from customers is how to pack makeup before a move. This is another area of packing you'll want to be careful with, as the majority of makeups are liquid base and contain ingredients that can be harmful if ingested or can stain other items if they become damaged. 
Clean House: 

As with the cleaning supplies, start with an inventory. Identify if any makeup is past its expiration date or damaged. This is also a good time to go through products you may have held onto (such as free samples or gifts) that you never plan on using. If these products have never been open, and they aren't past their expiration date, find a friend or family member who may want it instead; otherwise, you might decide to recycle these items. 

 

Update Your Travel Case: 

As noted in step one of our pro 

bathroom packing tips

, you'll want to pack a travel bag of items you'll use on a daily basis. Be sure to add your must-have makeup essentials (e.g. moisturizer, coverup, blush, etc.) to the carrier. 

 

 

Secure Your Makeup: 

Do a quick check that all your makeup gear is tightly fastened and secure. Try to organize your makeup so that everything is lined together and stacked together tightly. This will prevent any movement inside the box during the move. 

 
Pro 
Bathroom Packing Tip
Remember to store your makeup items the same way you would if you were traveling by plane. Nothing is worse than arriving at your destination, only to discover that your makeup bag has leaked, and now liquid foundation and perfume is all over your clothes and belongings.  
Need More 
Bathroom Packing Tips
?
 Whether you need help packing your bathroom, kitchen, living room, or bedroom area, trust AAA Movers for all the supplies, equipment, and support you need! From helping you professionally pack to carefully transporting your belongings to your new Minnesota home, we'll help your move stay on schedule and on budget!  
Request your free quote today to get started!